How To Overcome Fear When It Won't Go Away
Whether it's a spider or being afraid that something is going to happen to your kids, your spouse or even you—if you don't learn how to overcome fear—life will be filled with anxiety instead of peace.
And for me, this idea of learning how to overcome fear, keeps coming back to teach me over and over again. Here's just one story of how it shows up for me.
The room was pitch black. I had just climbed into bed, pulled up the covers and closed my eyes when I felt something on my face.
Thinking it might be a piece of lint or a strand of my hair, I brushed my hand against it only to realize it was a spider! "Ahhh I gotta get this thing off from me!"
I thought I had succeeded, when I started to feel it crawling down into my shirt! I grabbed it—then threw it off me and onto the floor.
After calming myself down, reality sat in; I didn't win.
I let that spider get away and it will show up again. In fact it did a couple days later—and I snapped a photo. Still, I can't be absolutely sure that this is the same spider!!!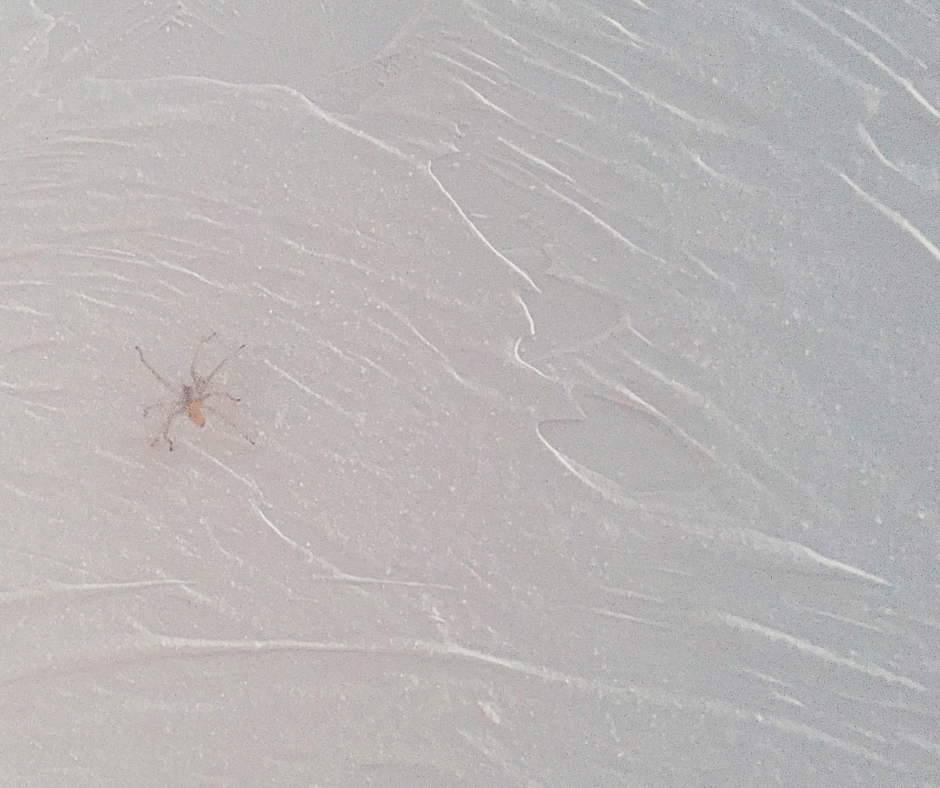 Now in case you're short on time and really interested in getting started in overcoming fear right now—you can quick grab my free worksheet How to Overcome Fear When It Won't Go Away. It goes right along with what I've written in this post. You can grab your copy here.
So how do you overcome fear, when it won't go away?
Spiders can actually teach us a lot about how to overcome fear. I was at a conference where I heard Carlos Whittaker speak and share about his book, Kill the Spider.
He told his story about how life was literally the best—but then in an instant it turned upside down. During this difficult time, often he would say, "I'm just trying to clean out the cobwebs in my life." At one point, his dad turned to him and said—"Carlos, you're going after the wrong thing. You don't need to clean out the cobwebs, you need to kill the spider."
1. Cobwebs are a symptom.
2. The Spider is the real problem.
The point is, that fear also is a symptom—it's a cobweb. Like a cobweb acts as a net for the spider's catch—fear can make you feel powerless, restricted, and suffocated. You can spend time trying to clean out the cobwebs in your life, but unless you discover what the source of your fear is, unless you kill the spider—fear will show up again and again.
So let's take the spider and use it to show us how to overcome fear step by step.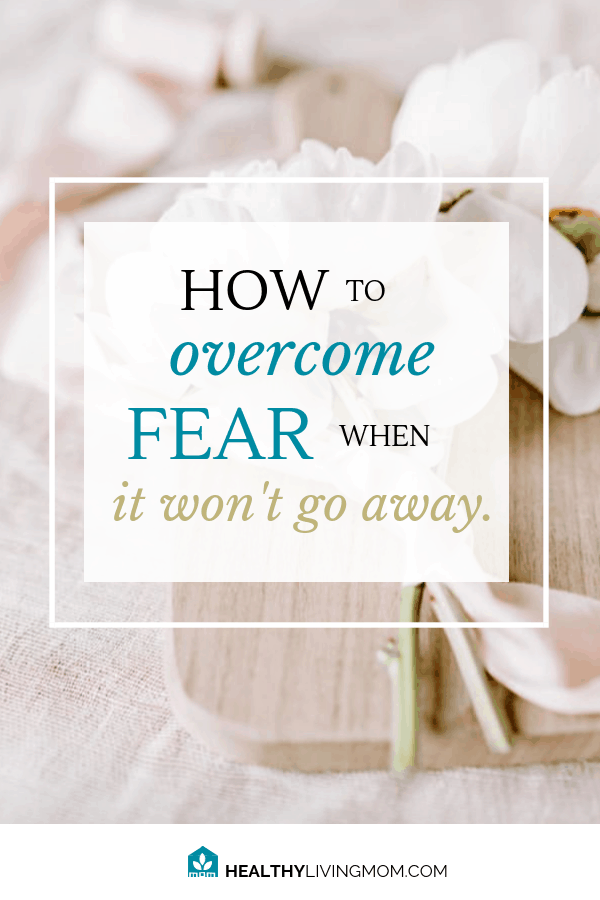 How to Overcome Fear When It Won't Go Away
How do I know how to overcome fear?
Everyone can relate to fear—and everyone can overcome fear with God's help to identify, observe, resist and persevere.
Even though I've given you these steps, I've been challenged whether this really works or not. I have a fear that just won't go away and it doesn't seem like it will go away anytime soon.
 

 

View this post on Instagram

 
The picture above was from after my third visit to my gynecologist— you can read more about that day on my instagram
@sonyarottman
.
Nine months ago I started bleeding. At first I tried to ignore it and then it got worse. It was my episiotomy from four years ago.
Yes, I said four years ago. I did NOT just have a baby and this definitely is NOT normal.
My fear sounded like this:
"Is the bleeding EVER going to end?"
With each visit my doctor assured me, there's nothing to worry about.  A few weeks after each treatment, the bleeding would start again and my fear would return with it.
How do you overcome fear—when it keeps beating you up?
I have done everything that I've shared with you—
1. Identified my fear
2. Tracked my fear
3. Resisted my fear
I'm overcoming—not because my circumstances have changed, but because I've killed the spider.
At first glance, I thought my spider was the fear that I might have cancer. But as I went through the process I learned that my fear of cancer, is just the cobwebs.
The real spider was my wavering belief that God can't help me.
Using the steps I shared about how to overcome fear, I've been given peace. Even if I have cancer, I know and believe that God is helping me and is with me—and I'm not alone. I have a group of people around me supporting me.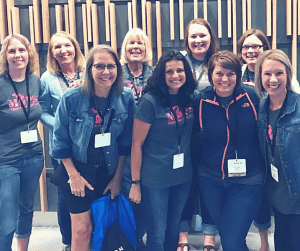 My journey has been creating in me a trust in Him no matter the outcome.
"I know You're able and I know You can
Save through the fire with Your mighty hand
But even if You don't
My hope is You alone"1
God is our hope. He longs for us to come to Him first with all of our fears.
When fear is weighing heavy on you—is God the first to hear about it?
As the scripture says in Romans 8:15, cry out to your heavenly Father. Tell Him your fears, all of those things that are going on in your head.
"The Spirit that we received is not a spirit that makes us slaves again and causes us to fear. The Spirit that we have makes us God's chosen children. And with that Spirit we cry out, " Abba, Father."—Romans 8:15 (Taken from the HOLY BIBLE: EASY-TO-READ VERSION © 2001 by World Bible Translation Center, Inc. and used by permission.)
Final Encouragement for How to Overcome Fear
For today's post,
How to Overcome Fear When It Won't Go Away
, I've created a FREE worksheet to help you overcome fear.
You can grab your copy here.
Sweet mom, don't let fear win. With God, you've got this!
I'm not the only one who is sharing how to overcome fear.
This post is a part of the From Fear to Freedom Blog Tour hosted by www.flourishingtoday.com. You'll find over 30 blogs written by other women who have stories how they have overcome fear and embraced freedom.
1. Even If lyrics © Sony/ATV Music Publishing LLC, Music Services, Inc