1 of the Best Reasons Why You Need to Stop Cleaning Your House
There's never enough time to get everything done. At least that's what you feel like when you consider cleaning your house. All the stuff needs to get clean and you're constantly at it. But what if—you stopped cleaning your house?
"Are you kidding? I can't do that! What are you thinking, Sonya?!!!"
Now that I've got your attention, let me ask you this, what drives your desire to clean your house?
Is it because you're afraid what other people will think and say?
Do you feel like you have to defend yourself? Like, have you ever gotten the question, "So, what did you do today?" (Yes, I've gotten that question.)
Or do you feel drawn to the insta–pinterest–perfect minimalist, hygge, farmhouse style?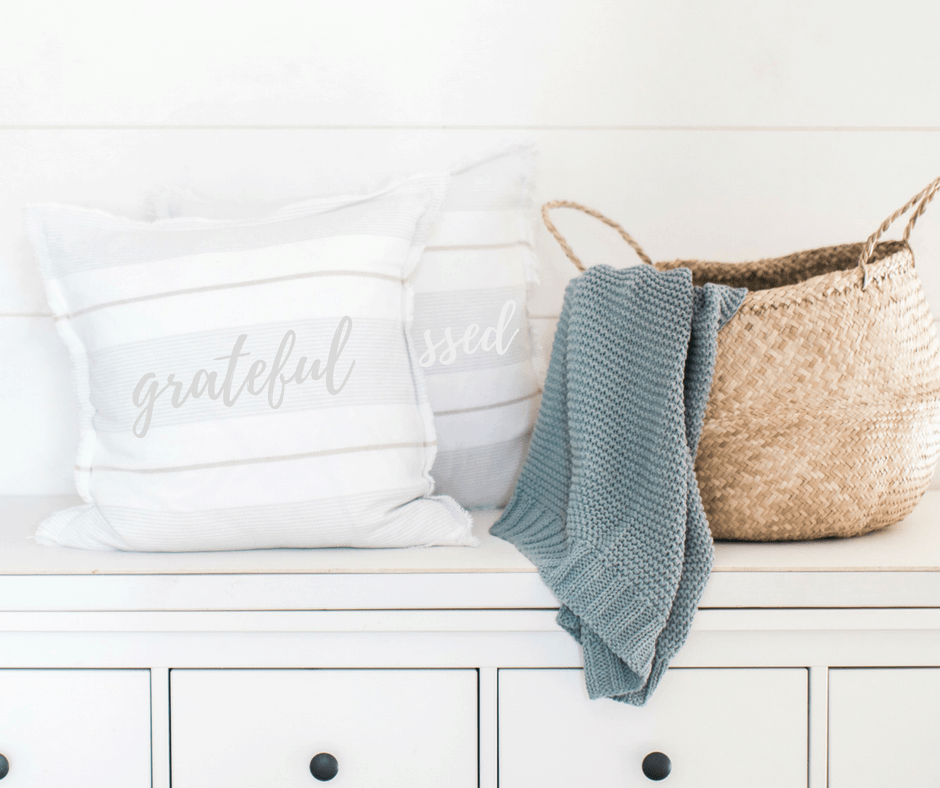 A clean house is a good thing, but cleaning your house costs you something—your time. But the type of time I'm talking about is much more valuable than you think.
Why You Need to Stop Cleaning Your House
At my son's two year check up, I decided to ask his pediatrician, "Knowing what you know now, what would you tell your younger self as a mom?"
She is a mom of three grown children and the last one just started her freshman year in college. I was completely unprepared for what unfolded next.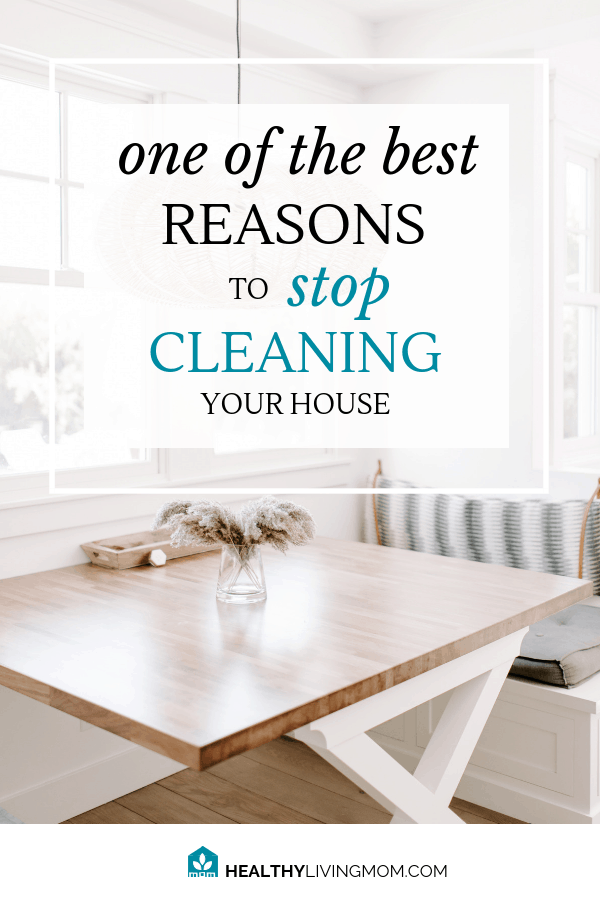 My son's pediatrician looked at me with watery eyes and said, "I regret cleaning my house and not playing with my kids more."
Regret. She regretted cleaning her house.
She continued;
"The best advice I would give you is, don't send your kids outside to play by themselves while you stay inside to clean your house. Soak up those moments you have with them now.

You will never regret playing with them, reading to them, singing with them, and dancing with them.

These are the moments you will cherish."
Her regret wasn't that she didn't have enough time to get everything done.
She realized that cleaning her home cost her time—time with her kids.
The best reason to stop cleaning your house is so that you can spend more time with your kids. Because you can't really make that time up once it's lost.
Today, my son's pediatrician is doing everything she can to soak up the moments she has with each one of them.
So do you stop cleaning your house?
No, I'm not telling you to quit cleaning your house altogether. But I would ask you to consider what has priority for you.
What has priority for you?
Our pediatrician may not have felt regret for cleaning her house—until it felt like it was too late. But, I share her story so it doesn't become you too.
Once your kids are out of the house, you can't get that time back either.
To be honest, everyone is a little like our pediatrician.
If we take the time to think about it, everyone usually knows what things have taken priority in our lives that clearly should not have priority.
So what can you do about it? You can be intentional by taking one step at a time. It doesn't have to be a big step, you just need to take a step.
Cleaning Your House The Best Way
So let's talk about a first step you can take—start cleaning your house—the best way. Change is never easy, but you can trust that it's the best way because your focusing more on your kids. This first step is to simply change what you do.
Here are a couple of ideas:
Clean Less. Play More.
If you change your focus from cleaning your house all the time, imagine how you'll answer the question, "What did you do today?"
Instead of feeling like you're being questioned, you can be confident and answer with something like, "We had fun playing nurse today—I think we might have one in the making!"
If this sounds like a challenge for you to play with your kids—you're not alone. Most moms I talk with have a hard time sitting down and playing with their kids.
So this is what I usually say, "Think about playing with your kids as an opportunity to experience things like a kid again! Moms need to have fun too!" I like to play The Floor is Lava with my kids and with my mom friends!
Clean Smarter
Maybe something that will really help you to clean your house the best way— is to maybe spend less time? Look no further, Real Simple has some great tips in their post 13 Ways to Make Your House Stay Clean Longer.
These two things are simple and easy, but easier said than done.
This priority thing is more than just how you are cleaning your house. It all comes back to what you believe. Your belief influences how you feel, and how you feel determines what you do.
So, let's go a little deeper with one question.
What kind of home are you creating for your family?
This one question will help you uncover your philosophy of what it means to be a mom and what takes priority in your life.
What do you want your home to feel like, be like, and most importantly what do you want your kids to have learned by the time they leave your home?
Fast forward 15 years from now.
Your son will be graduating from school and your daughter will be finishing up in a couple of years.
Would you rather have a clean house with regrets like my pediatrician—or a wonderful collection of sweet memories you have created with your son and daughter?
Take some time today to write down your idea of what being a mom looks like—the hopes and dreams you have for you and your family.
Girl, you have the greatest influence in the lives of your kids.
You're doing a great job! But if you're even questioning that about yourself, here's some more encouragement. You can know you're a great mom—even when you feel like a failure.
Want some more direction on discovering what you'd like for your life and home?
Get the bonus material 5 Things Great Moms Get RIGHT.
Learn what seasoned Christian moms do to crush the overwhelm, gain confidence, and feel equipped to be the best moms ever.
Subscribe today and I'll send you the free 5 Things Great Moms Get RIGHT PDF to get started.