How to Make a Christmas Centerpiece With Candles That's Kid Friendly But Elegant
I love to bring in some joy and warmth to our home by having a Christmas centerpiece with candles on our table throughout the season. And when I say season—it can stay out all winter. It's not too Christmas-y.
It's super fun to see people post their Christmas tours or Winter tours of their homes—but honestly, it's not all that realistic for young families.
So for us, we just try to keep things simple and family friendly.
This year, I used pretty much everything that we already had on hand to create this simple Christmas centerpiece with candles. It literally only cost me $6.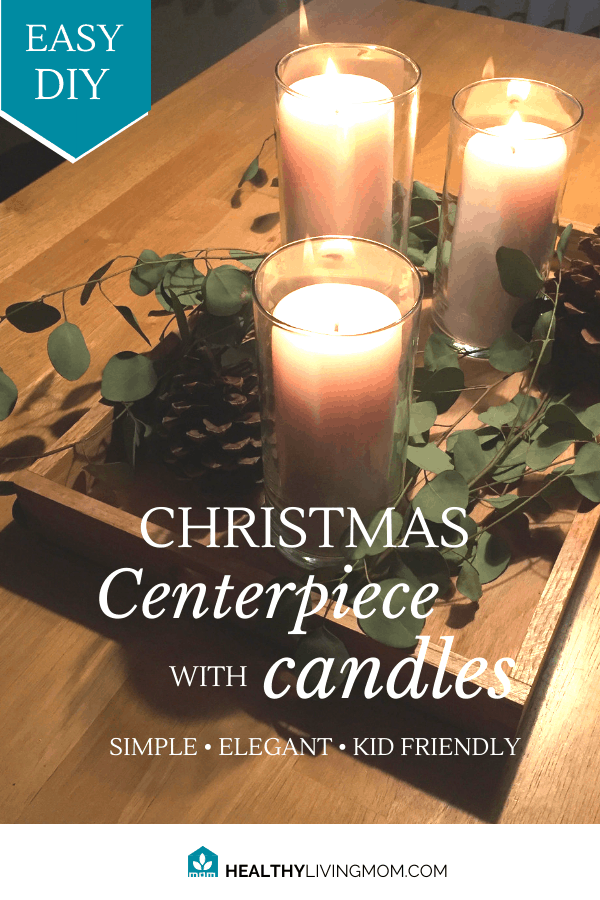 My husband and I especially struggle with feeling seasonal depression most during this winter—so I've had to learn some ways to help us fight off those winter blues. In trying to make sense of some of my post–Christmas depression, this is one way that I've found to really help.
I look for ways to combine fresh greenery and candles.
The best part about the greenery I used this year?
It's already cut and it dries really nicely. In fact, I've found a new love for working with fresh eucalyptus the past year.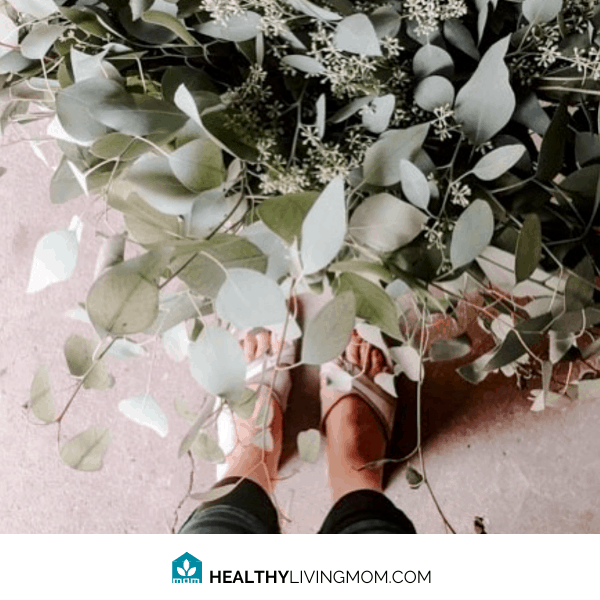 For the candles, I've used real ones, but they are are friendly and safe for kids. I've either put them in large glass containers or candle holders that are closed.
Another option is to use battery powered candles—but that's just not the same. I love real candles.
I've realized that just adding this simple Christmas centerpiece with candles to our home, it makes such a big difference. It's especially noticeable for us around the month of February—when winter seems to be dragging on for forever.
What You'll Need for the Christmas Centerpiece with Candles

Here's my list of materials that I used this year—all of which we already owned.
1 Wood serving tray
3 Glass hurricane candle vases
2 Medium size white pillar candles
1 Large size white pillar candle
2 Large pine cones
1 fresh bunch of eucalyptus
The wood serving tray, was my husband's grandmother's tray. By using this piece we also get to celebrate her life and things she enjoyed—entertaining. Because the holidays are best when we collect moments not things. This piece is the key to making this winter centerpiece family friendly and functional.
What I love about it, is that it makes the centerpiece movable. Like you can move it to the side of the table if you need to use the table for something else. Or you can easily remove it from your table completely—for a short amount of time—then put it back.
Don't have a tray? You can get this one on Amazon.
The glass hurricane candle vases are actually from our wedding—along with the pillar candles as well.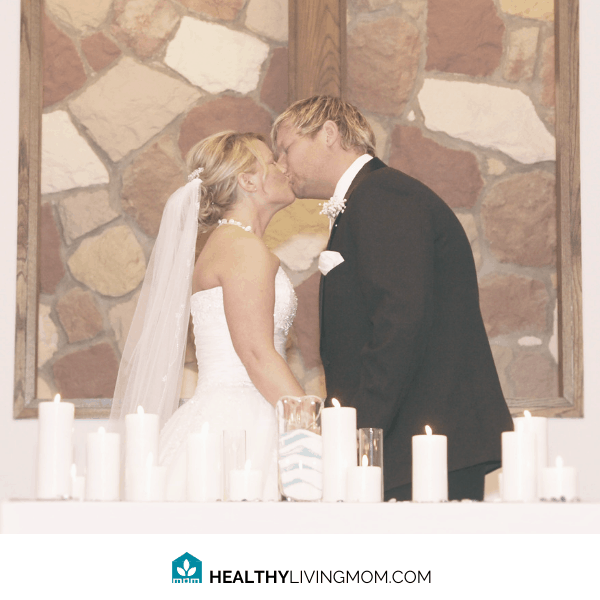 Our son broke one of the vases a year ago—totally my fault—I had the vases in the wrong spot! Anyways, I needed to find a replacement medium size glass vase and I didn't want to pay $7 or $8 for it.
So the best place to find these is at Dollar Tree for $1. You can find both the large and medium size.
I found a set of 3 hurricane glass candle holders on Amazon that would work too.

For the pillar candles, I originally purchased these at Michaels Craft Store. If you go on their web site you can get a 25% off coupon and use it to get these candles. Or for an unscented set—here's some from Amazon.
The large pine cones I actually bought at a second hand shop in our town for $1 each. I only wanted 2 so that worked for me. You can find bags of large pine cones this time of year—spiced or plain—just about anywhere.
However, I found that the cheapest plain pinecones were at Wal-mart for about $2. These are slightly smaller than what I bought, but they're a good option. They also have some that are glittered!
If you want to make sure you get large ones like I have, you can always order some like these pictured below, online.
The fresh bunch of eucalyptus, I picked up at Trader Joes for $2.99. You can find eucalyptus this time of year fairly easily. They also have some faux bunches at craft stores for $2-$3.
I fell in love with fresh eucalyptus a year ago when we celebrated my parents 50th Anniversary. My mom had asked for us to do a table runner of greenery and so I special ordered eucalyptus to pull it together.
It smelled amazing and it was so elegant and beautiful. I think I'll have to highlight a special how to DIY for more eucalyptus things in the future.
Some people are sensitive to eucalyptus—but that doesn't mean you can't enjoy it. Here's some faux eucalyptus decor that I found on Amazon too.
The best part about this simple DIY Christmas centerpiece with candles, is that it can be put together really simply, is portable, and yes, you can still have your son sit at the table and it won't get in the way.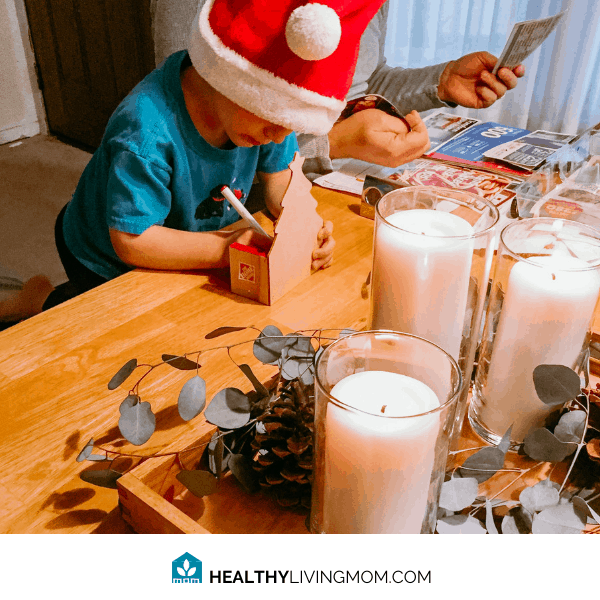 Like I mentioned before, it truly is an elegant winter centerpiece that brings in something special for those winter months and it doesn't look overly "Christmas-y"—like you forgot to put away your Christmas decorations.
I pulled all of this together with mostly things I already owned.
So what do you think? Is this Christmas centerpiece with candles something you would do?
It's super easy to make—and could totally be number 20 on Better Homes and Gardens 19 DIY for Winter Decorating. Family style of course. But maybe you have some of your own ideas too. Feel free to share them in the comments!