How to Find Yourself in the Mix of Motherhood
It was a normal every day conversation with my friend Beth—until she started to cry. We were catching up on life and how things were going when I mentioned I was writing more on my blog. Then she asked, "How do you find yourself able to write when there's so much to do as a mom? And what do you write about?"
I told her that while living in our garage wasn't a place I thought I'd ever be, it was through that difficult time that I experienced huge breakthrough and healing in my life. Our physical and emotional luxuries had been stripped away so much that what mattered most became crystal clear.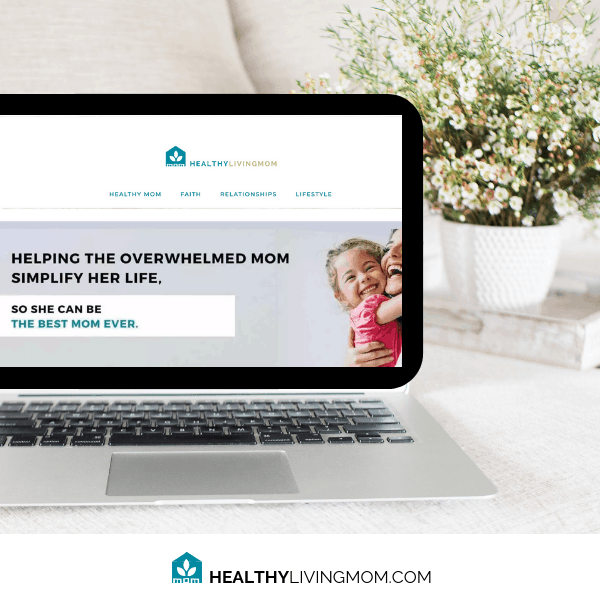 I went from wondering if I could write and still be mom—to discovering how taking the time to write actually made me a better mom.
I looked into Beth's eyes and said, "For the first time in years—I began to dream again about all those things I wanted for my life and my family."
And that's when it happened. She started to cry.
"This is why I write." I told her.
I hugged her and said, "Because how you're feeling, is how I used to feel—and I understand your tears."
You see Beth is like you and me. She would do anything for her kids—that's her momma heart. There's nothing wrong with that…but…there's another cry of her heart. Often it is silent and hidden, but that day she couldn't hold it in any longer.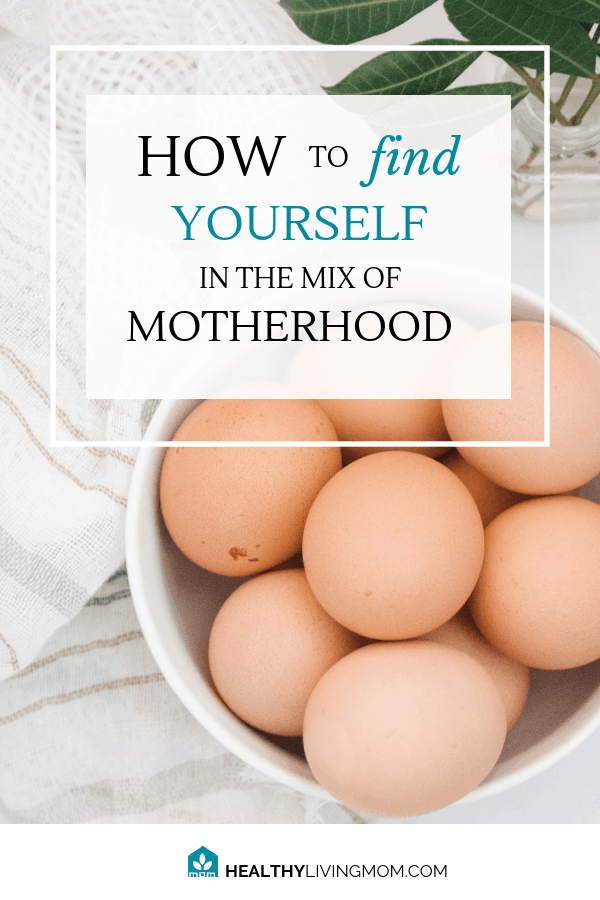 How to Find Yourself In the Mix of Motherhood
My friend Beth longed for what I had discovered—how to dream again—how to reawaken her passions. She just didn't know how that could happen for her.
Beth longs for something more.
The more I've shared my story with moms, the more I've realized that my story is every mom's story.
It's likely that it's your story too.
You miss you. But…you neglect to do what you love…because your family comes first.
You feel like you've lost yourself and you long for that same transformation and freedom that I've experienced. You're tired of feeling stuck and you have no idea how to find yourself with all the demands of motherhood.
I know, because I felt that way too—and it's something I still struggle with from time to time.
I've made all the same justifications you have—why there isn't time, why you have too much to do, and why it's not a priority for you to find yourself right now.
But, I can tell you that discovering how to find yourself again is not only good for you—it's the best thing you can do as a mom. And, you don't need to go through difficult circumstances like I did to figure things out.
So for my friend Beth and for you—I'm going to share how you can take some small practical steps today to find yourself in the mix of motherhood.
Find Yourself by Remembering The Past
It's a funny thing that motherhood does to us. We become forgetful. You know—mom brain. Lots of different things get lost, but the most damaging thing that can get lost in motherhood is ourselves—our own sense of personal identity.
There's one simple thing that moms do every single day that causes them to be fearful, overwhelmed, and unfulfilled.
They neglect to do what they love to do.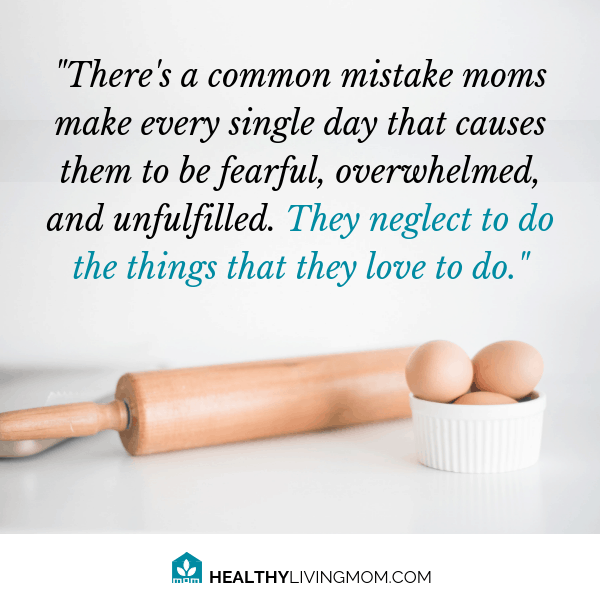 Maybe you've even forgotten just what that is—the things that you love to do.
If that's the case, let's start to find yourself simply by remembering the past.
Remember all those things you loved to do before becoming a mom?
Those quiet moments in the morning, girls night out, sunset walks, road trips, long hours in the coffee shop late at night? Or how about entertaining friends by cooking and baking.
Just thinking about it, something comes alive again in your soul. This is one way you can know how to find yourself again. Take time to remember the past—the way things used to be before you became a mom.
So take some time today—even just five minutes! Ask the Lord to reveal to you who you really are—how He made you. Pray that He will help you to remember those things that you really love to do—that He will clearly show you the things that inspire and energize you. Write those things down!
What If Things Just Aren't the Way They Used to Be?
What if after taking some time to remember the past, you feel like you might not like to do now what you loved to do then?
As life, marriage, and motherhood shapes and reshapes us as women, sometimes things we used to love to do we just don't love anymore. And that's okay.
When I was growing up everything was sports for me—basketball, baseball, volleyball—anything that involved competition. I even went to college to play softball and ended up coaching softball for a couple years after graduating. Then, I was done.
I didn't want anything to do with it anymore until recently. Now, I occasionally like to watch a little college softball on tv, but it's totally different for me now then what it used to be then.
As you think about what things made you come alive before—there might not be anything that quite excites you like it used to. This is where things really get fun!!
First, pray that the Lord will help you to find yourself in new ways. Look for how He may lead you, and take some time to dream about the things that you would like to do. Then try doing it!
I'll be sharing more practical ways to do this in how to find yourself by taking time to dream.
How to Find Yourself by Taking Time to Dream
One of the things Beth and I talked about that day is that as moms we really struggle to dream. The hard parts of life and motherhood tend to numb us as women.
We feel like, "What's the point when nothing turns out the way I dreamed it would?"
When we experience pain, failure, rejection, or disappointment—we don't want to experience it again, EVER. So we do everything to stop that from happening.
Instead of dreaming, we just accept that life is the way it is and you just let life happen.
The problem is, that by just letting life happen—you're letting life tell YOU who you are.
But dreaming and imagining the possibilities of life is exactly WHO you are. God, the Creator, created you in His image.
Girl, God created you and I to be creative—and dreaming is something that draws out the creative in you.
When you stop dreaming you're not being fully you.
This is the beginning—you start to feel like you've lost yourself.
Starting to dream again isn't easy—and it may take some time for you to process through those things that have numbed you to it. You may need some time to heal so that you can dream again—I did. But I also didn't let that stop me in my journey.
I decided the best thing to do was to start somewhere and you can do that too.
Here are 6 simple things to get you started reawakening those dreams.

What is something that you've always wanted to do, but were afraid to try it?

Is there something on your bucket list that you just haven't ever gotten around to doing?

Dream about some things that you'd like to try—maybe it's planting a garden. Maybe it is writing a book or starting your own business.

Flip through some magazines—Good Housekeeping or Real Simple and dream about redecorating your porch or your bathroom!

Or take a trip by yourself to Barnes and Noble—wander around and take notice of any books that you are specifically drawn to.

Pick something that interests you—then create a Pinterest board and start pinning some things you like. I did this a couple years ago with my New Home Dreaming Board.
Now, after starting to dream there's a secondary challenge I'm going to give you. Pick one thing and do it!
A brief warning here for you. Dreaming to find yourself again is super fun—but if you don't do something with it, dreaming only, can also have the opposite effect. It can make you feel even more stuck.
So don't just dream. Be a dreamer that does something.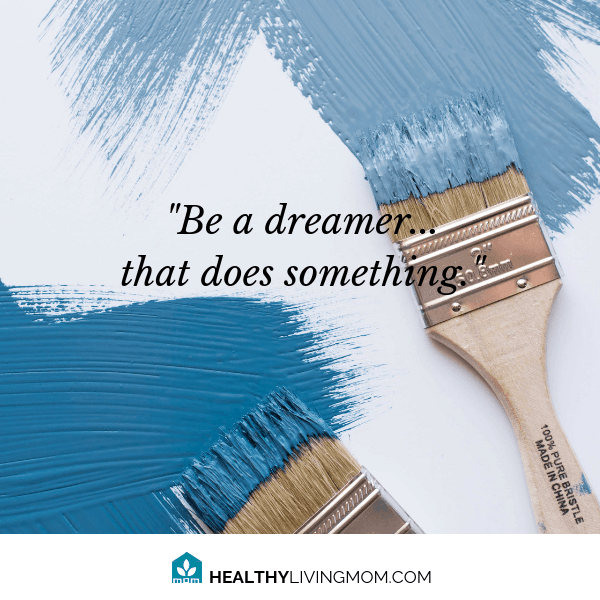 How to Find Yourself in Parenting
There's a common belief that finding yourself again is something you can only accomplish by taking time away from your family. This is something that you still need to do. But, you can actually find yourself by doing the things you love—with your kids too!
Some of the things on my list that I love to do I can also do with my son—you can do the same thing.
Look at your list and pick one thing and schedule it in your planner to do with your kids.
Something that was easy for me to start with was baking. We started baking cookies, cupcakes, and muffins. I would include my son in the process, but the really fun part was watching him come alive as he stirred the mix and dumped in the ingredients.
These days we're in the middle of remodeling so I give him a paintbrush to help—and yes, believe me, this stretches me!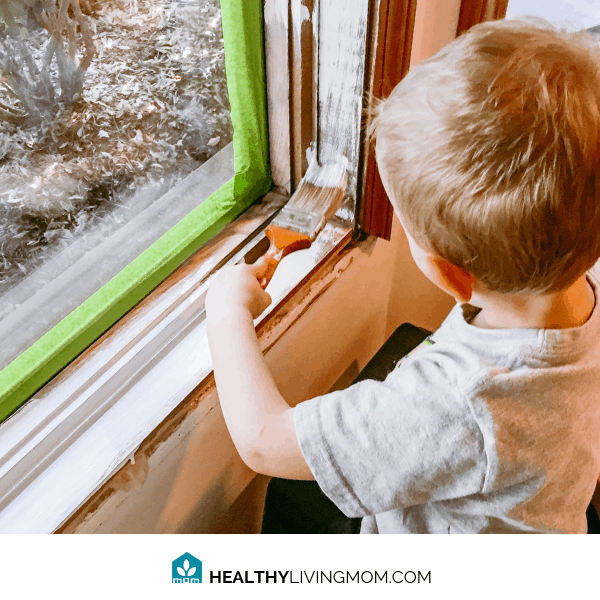 But it's good, because as I do things that I love with my son, there are several things happening.

I'm remembering and rediscovering who I am.
Modeling what finding yourself looks like for my son.
Teaching my son new skills.
Creating memories for all of us.
Now you might be thinking, "I'm not so sure I can handle the mess."
One thing that helped me with this is the story of the two moms that I shared about in How to Choose to be Excited and Stop Feeling Anxious.
The bottom line—remember this: messes can be cleaned up.
If I'm not doing things that I love to do—then I'm probably taking the fun away from my son also.
Decide to do things for yourself, alone, and make time for it.
In the process of learning how to find yourself, it may reveal some things that you love to do but definitely require for you to do by yourself. And you know what? You totally need to do it!
I know, I know, you're thinking—when will you ever have time to do things for yourself? Like—how can you realistically make that happen?
Saying no to yourself is easy. It's easy to come up with lots of excuses why you can't make this happen.
But I promise, when you take time to remember the things you love, it also reminds you how much those things make you feel alive.
Likewise, this is something that your family needs to see in you and experience with you too—you fully alive.
All those times you make excuses or pass up opportunities to get away by yourself, you say no to not just yourself—but to your family too.
I like how mother.ly encourages us in It's Not Selfish to Take a Break Mama, by saying when you feel like "You're so busy that you can't imagine when you'll be able to get a break. This is the best time to take a break."
So, what are some things that energize you that you need to do alone? Schedule a time today to take a break for yourself.
You're the Best Mom By Being Fully You
Saying yes to the things you love is only going to make you and your family better. You are embracing how God made you, you're growing together as a family, and you're being intentional with your life rather then letting life control you.
I know that by doing this, passion and fulfillment will rise up in you again—no more tears because you feel like you're just a mom. You're the best mom by being fully you.
You can be fully you and fully mom. Trust me. THIS is motherhood.
Even though I know all of this, I still need to remind myself of it because the #momlife culture will shout a different message.
So as you think about how to find yourself in the mix of motherhood, what are some things that you love and that your family needs to see in and experience with you?