How To Overcome When You Feel Hopeless
You feel hopeless.
You never thought that you would be in this place. Ever.Yet, here you are, waiting…and waiting.That was me. I was waiting, waiting, and waiting for my heart's desire—a home to raise our family.
Is it ever going to happen?
My husband and I had high hopes for building our forever home and then life handed us what felt like one disappointment right after another. As it says in Proverbs, hope deferred was making our hearts sick.
Maybe you can relate.
You've been in a similar place or you are there right now.
Life is not at all like you thought it was going to be and to be honest, it feels like you have lost hope. Life is falling apart.
If you feel like you're hopeless, I've been there more than once. I can tell you from experience, God doesn't place hope in our hearts to just let it waste away.
It turns out that our feelings of hopelessness revealed a surprisingly different purpose in His plans for us.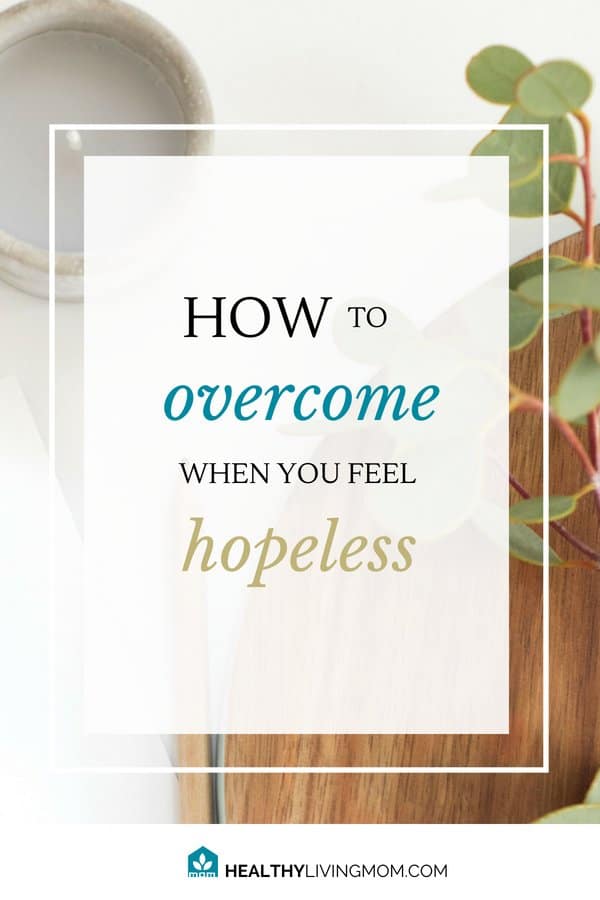 I was done with feeling hopeless.
It all came to a head one day—I just couldn't take it anymore. We were coming up on the two year anniversary of when we moved into our garage.
Temporary.
That is what it was supposed to be—and yet here we were nearly two years later. I was tired of waiting for a change in our circumstance. There was still no sign of movement. I felt like I had lost all hope and
I just wanted to give up. What's the use anymore?
History holds a handful of times in my life when I've felt these feelings, but this time, almost automatically, something different happened.
Surprisingly Different Hope
For years, I have cultivated a habit of turning to God—seeking Him first in all things. That day when I felt hopeless, I naturally and automatically did the same thing and He renewed my strength.
I walked outside and started to walk and talk out loud with the Lord.
At one point I couldn't handle my emotions anymore. I literally fell down to the ground on my knees in prayer begging, sobbing before the Lord, offering all of myself to Him.
The tears, the anger, the frustration, all of my questions, the fears—I cried out everything that I was holding inside.
That day, I told God how I felt like giving up. I was hopeless—and He surprised me. He took my hurt and replaced it with a different kind of hope. It was what He had been doing all along—because of our circumstances.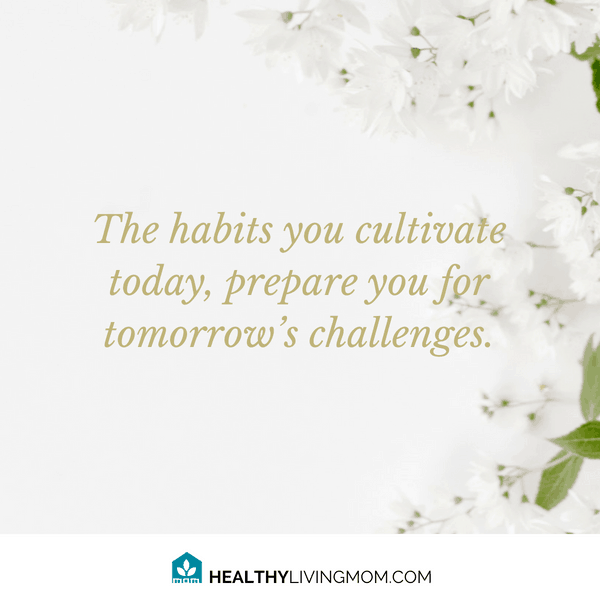 A Different Perspective of Hope
In the stillness of my brokenness, God brought to mind the passage in Matthew 9:17 about putting new wine in old wineskins.
 "And no one puts new wine into old wineskins. For the old skins would burst from the pressure, spilling the wine and ruining the skins. New wine is stored in new wineskins so that both are preserved." (NLT)
If God would have given us the desires of our hearts as we saw them three years ago—it would've been a disaster. The "skins" so to speak would have been destroyed.
In order to do something new, He allowed the pain and waiting to happen—getting rid of what was holding us back, to bring us forward into His plans.
We Feel Hopeless but Hope is Grown
This September will mark three years of us living in our garage. I look back on a year ago and think, I felt so hopeless then. But here I am today standing in the strength of the Lord.
Since that day, God has continued to reiterate in my heart what He's been up to these three years despite no change in our circumstance.
For the past three years we've lived without a lot of things. In the process, we've been learning that our journey hasn't been about God wanting us to build a house only—it was more about Him building a home in us.
Building a Home Even When We Feel Hopeless
Part of our dream for a home included the strong support of family, sending our son to school with his cousins, and carrying on my husband's family legacy.
Through an interesting twist of events each one of these hopes one by one fell apart. But God in His goodness began replacing our plans with His.
A Better Support System.In this season of discomfort, God led us to a place where we've made a 180 degree turn in our mindset. As a result, He's blessed us with a new support system.
A Call to Homeschool.We discovered that God has been leading us to homeschool our son instead of sending him to school with his cousins. This was a huge shift for us. My husband was quicker to recognize this and accept this than I was!
A New Legacy.Although my husband's family was choosing to abandon a family legacy—God was calling us to start something new—a new legacy that was set free from past wounds, rules, and was full of joy.
How to Overcome When You Feel Hopeless
The key to overcoming when you feel hopeless is to turn to Him for hope, just like I did. It doesn't have to be perfect or pretty. You can be as raw and vulnerable as I was. God welcomes us to come to Him just as we are—because He longs to restore us.
The hopeless feelings you have—might be hiding the real hope only He can give.
If you feel like life is great, that's okay too. Life will happen and there will be times when it will challenge your hope.
What will you do when that happens?
For years, I have cultivated a habit of turning to God—seeking Him first in all things. That day when I felt hopeless, I naturally and automatically did the same thing—I sought Him first. The habits you cultivate today, prepare you for tomorrow's challenges.
Building Our Home
When this all started we had the hope of building a house—and this week, plans have been finalized to do just that. We have the hope that the physical structure will be completed within the next year—but God has been building a home in us for nearly three years.