Homemade Double Pie Crust Recipe by The Pie Lady
Thanksgiving and Christmas are the season of pies. But the season makes no difference to The Pie Lady. She makes her perfect double pie crust recipe all year 'round! That's why everyone in the neighborhood calls her "The Pie Lady".
Who is she? Well..because I'm sharing a "family" recipe…I'm keeping that part a secret!
And while I grew up in a family of bakers, my husband's family also has some great homemade pie crust recipes! So between the two of us, I'm sharing that one recipe that is the perfect blend of "easy pie crust recipe" and "flaky pie crust recipe".
Jump to Recipe
"The Pie Lady" as I'll refer to her as…gained that name because no one can pass up a slice of her pies—they're that good. She has perfected her peach pies and blueberry pies. But the one that is most often requested is her coconut creme meringue pie. And the reason that they're the best is simple: her homemade double pie crust recipe is the best!
How good are they?
Well, let's just say word spreads fast when The Pie Lady is baking! Here's a quick peak of what she served up for a Wedding Party—it was a pie lovers' dream.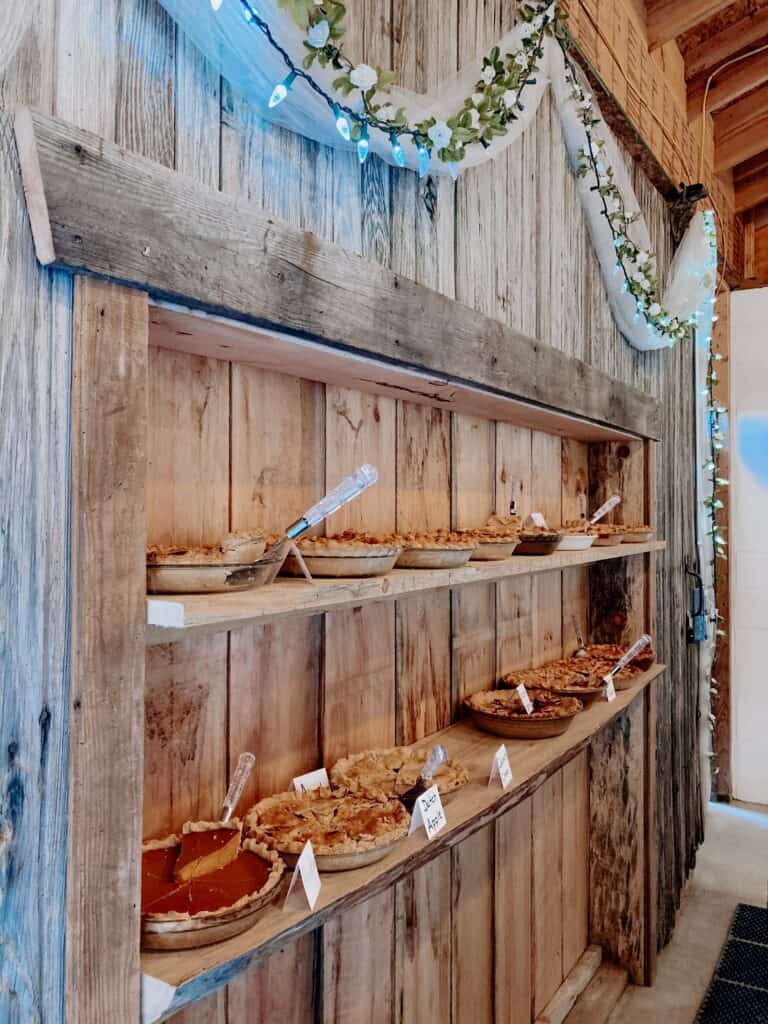 Doesn't that just look yummy!
One thing I will say though, is that to make this homemade double pie crust recipe even easier, I have to share with you a couple of my own tricks! Because this pie crust recipe is so flaky, it's also a little trickier to get into your pie plate. But, there's a really easy trick to do for that—it'll save you some major frustrations!
So what is the trick?
When you're getting ready to roll this dough out and place it in your pie plate, use a plastic wrap sandwich!
Okay, now that I've shared that quick tip with you…you might be wondering….
What is a double pie crust? Or…what is the difference between single pie crust and double pie crust?
If you've been making pie crusts from scratch before…maybe you're question is…Is pie crust better with butter or Crisco?
To start, a double pie crust recipe is both for volume and also so certain types of pies that call for a bottom pie crust and a top pie crust—like apple pies. Although if you have a single pie crust for an apple pie, often the top has a crumble instead. This is called a Dutch Apple Pie.
Secondly, a double pie crust recipe gives you 2 pie crusts that you could then make 2 pies. Pretty straight forward.
Lastly, if you've been baking for awhile and have that question—butter or Crisco—the simple answer is that Crisco actually gives you that flaky pie crust more so than butter in my opinion. So if that's what you're going for—a flaky pie crust recipe—then Crisco is your secret! And that's actually what is in this homemade double pie crust recipe. So without further ado, let's get baking!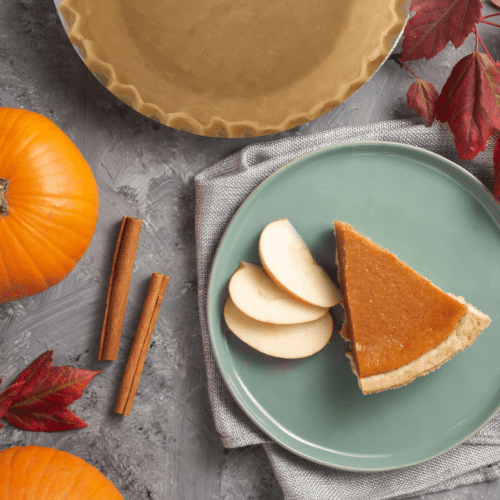 Homemade Double Pie Crust Recipe by The Pie Lady
Homemade Pie Crusts are like a dime a dozen, but this easy Homemade Double Pie Crust Recipe is the family and town favorite. It's a flaky double pie crust recipe with Crisco.
Print Recipe
Equipment
Mixing bowl (I use my Kitchen Aid Mixer)

Mixing spoon (or dough hook if using stand up mixer)

Measuring Cups

Measuring Spoons

Rolling Pin

Plastic Wrap

9 in. Pie Plate
Ingredients
2

cups

Flour

1

cup

Butter Flavored Crisco

1

tsp

Salt

1/4

cup

Cold Water
Instructions
Mix all ingredients together (in order).

(optional: place in refrigerator to firm dough up to make it easier to roll out)

Roll out dough (between plastic wrap) to about a 10 to 12 in diameter.

Remove top layer of plastic wrap.

Flip dough into pie plate, using the bottom layer plastic wrap (now top layer) to mold the dough into the plate.

(For a fresh fruit pie — Bake for 15 minutes in a 400 degree oven)